Definitive Guide to Local Public Finance in New Jersey
Purchase Order Instructions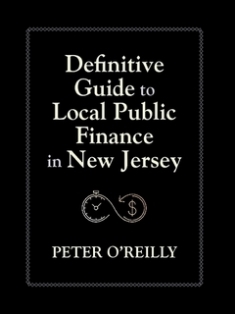 Definitive Guide to Local Public Finance in New Jersey is sold by Lulu Press (lulu.com). This website, njcmfo.com, hosted by the book author, provides helpful shortcut links. A purchase order is accepted by Lulu following these steps tailored for a N.J.S. local government unit:
Create a Lulu account, if not done so already. Account creation is quick; they only ask for a name, email address and password.
For your vendor/purchasing system, download Lulu's W9 form
Provide Lulu an order information sheet on your government organization's letterhead.
Use this order information sheet template to get a head start. (plain text version) Lulu specifically requests:

a sentence stating why you are unable to complete lulu's (business-centric) credit application
bill-to organization name and address
accounts payable contact name, email address and phone number
name, email address, and phone number of the person responsible for the order
your registered Lulu account email address (see step 1.)

Email purchaseorder@lulu.com the following:

In lieu of email, these documents may be faxed to Lulu at fax # 919-459-5867
Once your order information (contact) sheet is approved, Lulu will update your account. You will then be able to check out by simply entering your purchase order number, provided you are logged in to your Lulu account.
When you are ready to check out, take a quick look at Lulu's home page for a money-saving promotion. They typically offer a new coupon code each Monday morning that is good through Thursday of that week.
Lulu does not require a copy of your purchase order to complete the transaction.
When you check out using a purchase order, you will receive a confirmation email listing your purchase, the order total, and the order number. You may use the information in this email to pay for your order via check. You may also print an invoice to retain for your records from your Lulu account.
Lulu.com offers more supporting documentation on placing a purchase order. Note: the one exception is the completion of Lulu's credit application. The book author made arrangements for Step #3 to substitute.
For additional help, including any questions you may have, please ask. Refer to my email's contact information. Thank you.
Peter O'Reilly